RNOAnim is a compact animation player that also has some conversion and editing functions. It supports IFF, GIF, and AVI (uncompressed/MJPEG) anims internally, but also allows a wide range of other formats via plugins and datatypes.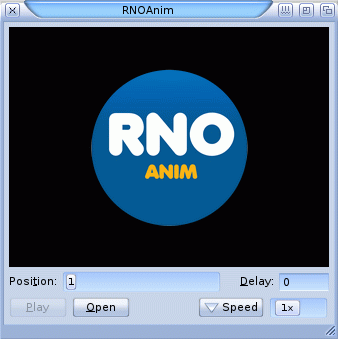 Features:
MUI GUI
Internal loaders: IFF, GIF, AVI (uncompressed/MJPEG)
Inluded plugins: APNG, FLI/FLC, YAFA
Can save (convert) to: GIF, APNG, and AVI (MJPEG)
Can export frames to PNG images
Animations can be resized freely by resizing the window
Several options to alter the playback speed
Animation frames can be added, inserted, or removed
All changes (size, speed, frames) will be saved when saving a new animation
Drag & drop loading
ARexx support
Keyboard and mouse controls
More detailed information and download links at Aminet.

Also available via Grunch, MorphOS Storage, and OS4Depot.