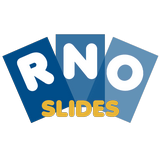 RNOSlides is a GUI based slideshow creator program, that can save slideshows as videos. The program can view saved slideshows, and play videos in various formats.

Features:

Can save created slideshows as videos in the MJPEG/AVI format
Delays between images, video resolution, and the output framerate can be freely defined
Texts can be added over images, for titling or information purposes
Texts can be formatted in various ways: bold, italics, underlined, shadow, outline, RGB/ARGB colors, etc.
Slideshow projects can be saved in the program's own format
Slideshows can be viewed within the program prior to saving them as videos
Can play its own saved videos, and a variety of other video formats
ARexx, Command Line, and tooltypes support

Video: YouTube
More detailed information and download links at Aminet.

Also available at The AROS Archives, MorphOS Storage and OS4 Depot, or install via Grunch on MorphOS.